The City of New Castle is in the process of constructing a new storm sewer on the south end of the city.
In an agreement with the State of Indiana, New Castle has a 15-year plan to update its combined sewer overflow (CSO) system.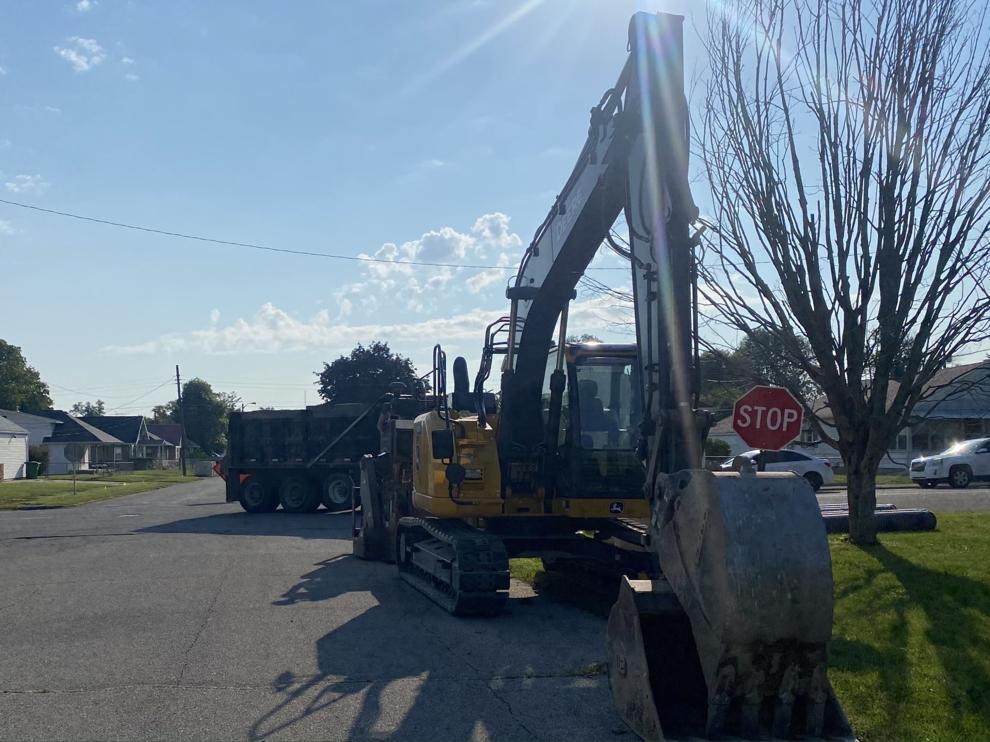 The Long Term Control Plan (LTCP) is designed to reduce or eliminate overflows of sewage in the Big Blue River and its tributaries.
The overflows are caused by too much water entering the original combined sewer system when storms roll through.
The city is building this new sewer to separate the storm water in the combined system and reduce the overflows.
Phase 1
The first phase of New Castle's Combined Sewer Overflows (CSO) Long-Term Control Plan (LTCP) included a large sewer separation project that included the placement of approximately 14,000 feet of new storm sewer ranging from 12 to 60 inches in diameter with 2,000 feet of new sanitary sewer.
The first phase improved storm drainage for the north side community, mitigated the impact of the CSOs and also allowed for roadway, sidewalk and ADA improvements along and around Vine Street.
Phase 2
The second phase of New Castle's CSO Long-Term Control Plan included new sanitary and storm sewer projects in a central portion of the city. The project included placing approximately 6,400 feet of new storm sewer ranging from 12 to 36 inches in diameter and 1,000 feet of new sanitary sewer.
This was the part of the project that went beside the city's cemetery and along County Road 100 N. by the school bus barn.
Phase 3
Phase 3 is currently going on. This is the third step of the four-part CSO mitigation project. The CSO project is required by the state to make sure that a heavy rain in New Castle doesn't cause sewer waste to dump into Big Blue River. The project is expected to be complete by Spring of 2022.
Road paving
As the contract company, Brackney, completes each section of buried sewer line, they fill the trenches in with concrete so New Castle drivers can get back on the roads. Sections of road that have pipes running under them in short areas, such as Riley Road, will eventually get patched with asphalt.
The sewer lines under the rest of the streets run parallel to the roads and required long trenches to be cut. Brackney will completely mill these areas down and repave the whole affected street when the CSO project is done. It will be several more months until any of those sections are repaved, though.
The Courier-Times will continue to update readers about the city's CSO project.