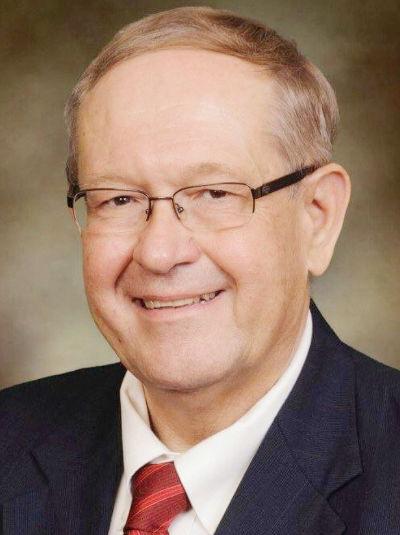 Few, if any, in Henry County political history held as many different offices as Kim Cronk.
Henry County Sheriff, Shenandoah School Board member, County Councilman and Commissioner, Cronk wore many hats in his 65 years of life. While the roles were different, those who knew him best would say they all were linked by Cronk's determination to make things better and bring people together.
Tributes for Cronk continue pouring in, both in public meetings and social media, since his unexpected death Monday evening. A public funeral procession in Kim's memory will travel through New Castle today starting at 1 p.m. at Sproles Family Funeral Home.
Thursday's New Castle-Henry County Economic Development Board meeting began with a moment of silence in honor of Cronk. Ed Tarantino, who worked alongside Cronk as the Northern District Commissioner, told EDC members the loss, just in terms of dedication, is immense.
"I gave about 33 percent of my time to be a Commissioner. Kim gave 95 percent of his," Tarantino said. "He leaves big shoes to fill. What Kim could do in 15 minutes takes me two hours. It's a big loss. I don't think many people realize how much he did and how much time he put in. He had a tremendous work ethic and a way of dealing with many problems at once. I am better for having worked with him these past two years."
State Rep. Tom Saunders (R-Lewisville) echoed those sentiments.
"Kim has basically given his life to public service," Saunders said. "He was instrumental in obtaining the new jail site. His expertise and knowledge of county government will be greatly missed."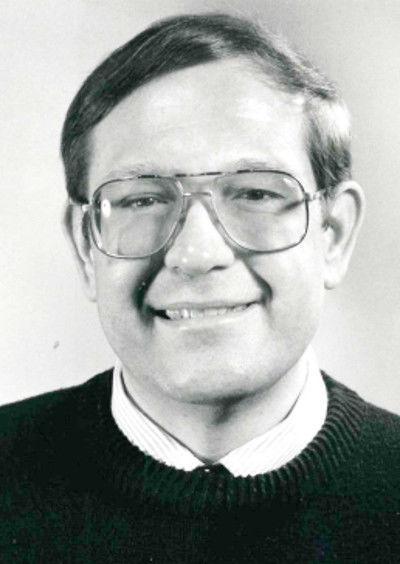 Streams of tearful expressions rolled down many Facebook feeds from those who not only knew Cronk, but benefited from his benevolence.
"RIP Commissioner Kim Cronk, you were an integral part of Henry County and Raintree County," local historian and author Mark Sean Orr said. "I'll always be grateful to you for all your help and all the work you did for everyone. I think everyone in the county had your phone number and knew they could call you anytime for help."
Orr reflected on the Raintree County marker dedication on the courthouse lawn in 2015, celebrating Ross Lockridge's Henry County-inspired classic novel "Raintree County." He especially remembers how Cronk did more than just show up as a local dignitary.
"When I had the Raintree project to install the marker on the courthouse lawn, it was Kim who was there to unload it and install it," Orr remembered. "It was Kim who placed it exactly where I wanted it, arranged for Main Street to be closed for the ceremony and even did the seating arrangement. He also contributed a generous donation."
Often in the middle of high profile and, at times, contentious local issues, Orr said Cronk displayed an air of politeness when others were rude to him.
"He was always respectful to me and I respected him very much," Orr said. "Kim was always 'mending fences' and working for compromises. His absence is already heavily felt."
Even though he's gone, Cronk's influence is likely to remain in Henry County government for years to come. He was an inspiration to the newest and youngest member of the County Council – Betsy Mills.
"I think he knew more about local government than anyone I've known," Mills said. "I'll never forget how he consistently offered to help me with information and knowledge about governance – both when I was a candidate and when I became an elected official. I also appreciated that we were both Shenandoah and Ball State graduates, something we liked to joke about – going to both the Harvard of Henry County and the Midwest. His loss is deeply saddening, and I am praying for his family, his friends, and our community."
The man of many hats was also the recipient of many adjectives about his work. Consistent. Reliable. Dedicated. Passionate. Kind. Always available.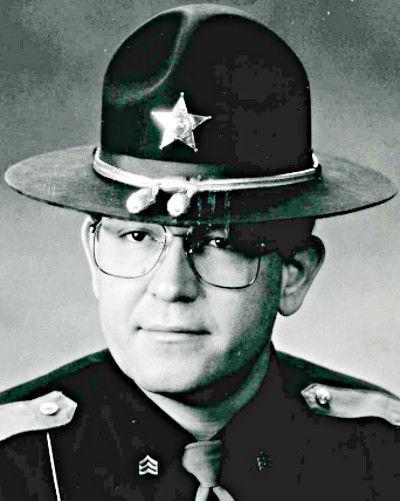 In a joint statement, The Henry County Republican Central Committee and Republican Club of Henry County said local residents could honor Cronk best by reflecting his most positive traits in their own walks of life.
"We encourage everyone to show kindness to one another and join us in remembering Kim for his passionate and influential service to this community," the joint statement read.
Cindy Bay shared a description of Kim Cronk as a youngster that seemed to embody the way he lived his life.
"Kim was my neighbor growing up," she said. "The Cronk farm and the Richey farm were side-by-side. I still see Kim as a little guy in my mind, with his almost too big boots, dragging his Angus at the 4-H fair. When I was a school nurse, he helped me with whatever I needed. He was there when my Mom had her car accident. Just recently he made sure an old couch dumped on my road was removed."
Delora Hartsock, who for years worked as a government reporter for The Courier-Times, said she was shocked and saddened by Cronk's untimely death.
"I'm still at a loss for words," Hartsock posted on Facebook. "I pray his family knows how much he was loved. Kim was a great servant for our community, and one who would always respond to our calls for help, always there when we needed him."
And, in a poignant closing sentence on her Facebook post, Bay summed up what many are no doubt feeling. Bay wrote: "I'm sorry we weren't there for him."