Graduating high school is a huge sigh of relief. It feels like a huge weight is lifted off of your shoulders, and you'll never really understand it until it happens.
On Sunday, June 2,87 Knightstown High School Seniors took their last steps, last words, and last memories of being a Panther as a student.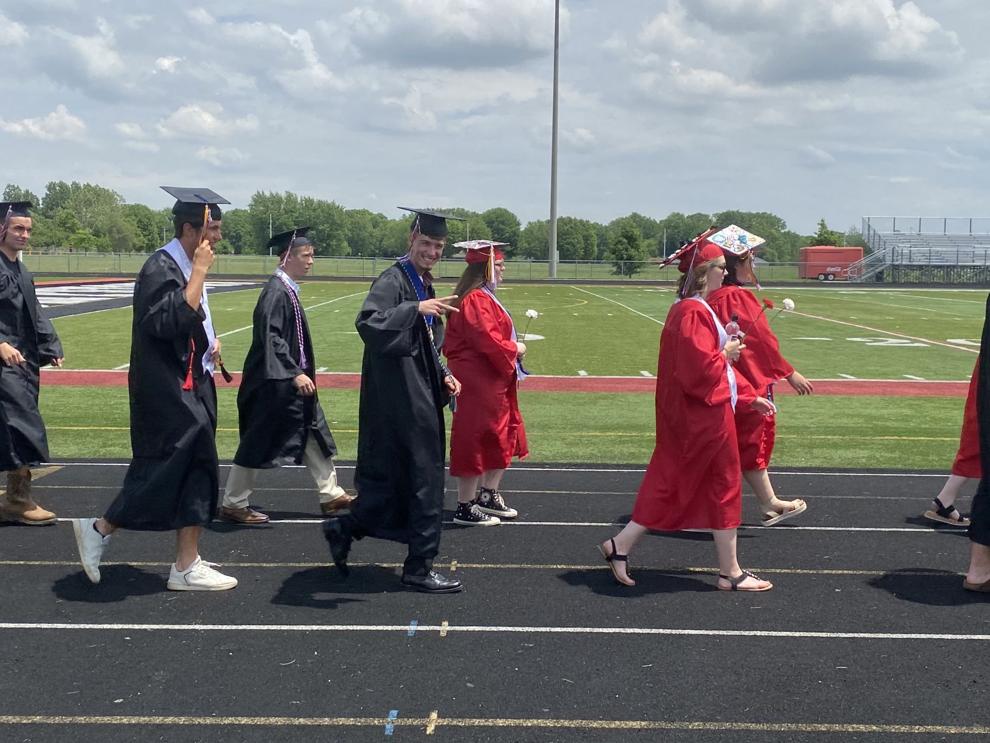 The graduation was held outside for the second year in a row and people in attendance were finding their seats as the KHS band was playing.
The graduation started at 2 p.m. and it was opened with a welcome from Senior Class President Claire Leakey before turning it over to 2021 Knightstown Valedictorian Brynnlee Walters.
Walters said, "Today we will enter the real world. Something that's unique about our class is growth, it's something that stands out, and I would choose this class over and over again to be a part of. Each of us has our own unique experience at Knightstown High School."
The Knightstown Graduation also presented a senior song, with a saxophone duet from Ladaya Berrier and Cara Mullen. The crowd seemed impressed after a big ovation.

Knightstown High School Principal Steve Wherry then followed it with his recommendation of the class to the school board and superintendent, so the students could officially receive their diplomas and be official graduates.
"The support of 13 years, 87 individuals who have learned the ups and downs of Knightstown High School," Wherry said. "They get to raise their hands and finally say that they made it. This lays the groundwork for the successes and careers that lie ahead for each and every one of you."
Wherry then pulled a quote from legendary Notre Dame college football coach and national champion Lou Holtz.
Wherry used one of Holtz's more famous quotes: "Ability is what you are capable of doing. Motivation determines what you do. Attitude determines how well you do it."
"Each of you have a special talent that you possess, that will help you down the road in the real world," Wherry continued, saying, "I want you all to step outside your boundaries and pursue excellence. I wish each of you the best moving forward. I certify that the Class of 2021 has achieved all credits and requirements in order to graduate from Knightstown High School."