Henry County can proudly claim another Princess.
Lewisville's Brittany Alvarez is one of the 33 women from across the state named to this year's 500 Festival Princess program.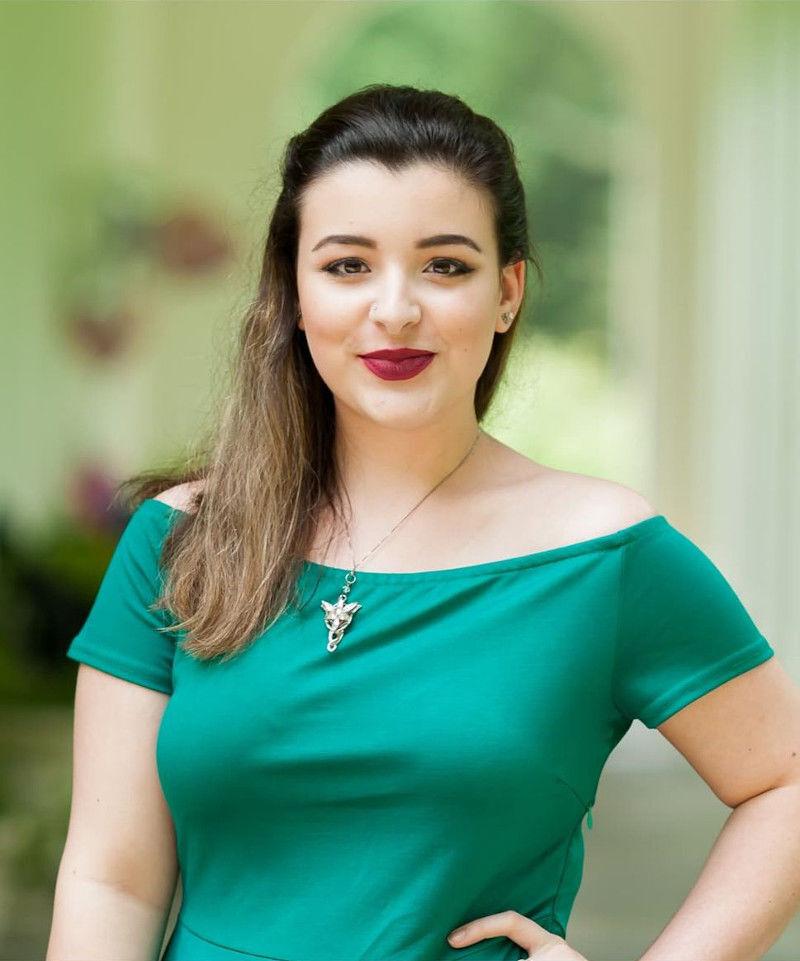 The 500 Festival is a non-profit that organizes events each year around the Indianapolis 500. Since 1959, the 500 Festival has picked 33 college-aged women each year to serve as ambassadors of the 500 Festival, their hometowns, and their colleges/universities.
Since graduating from Tri in 2019, Alvarez has almost completed one degree and is working on another.
This May, she is graduating from Holy Cross College with a degree in Liberal Studies. She's continuing her education at Notre Dame working towards a degree in Civil Engineering while applying for research for next fall. She did set design for Romeo and Juliet for our Shakespeare company and joined several clubs and organizations.
She was selected as an intern for the Holy Cross College Campus Ministry and worked for its admissions office last year.
"I also help lead the Catholic Peace Fellowship where we focus on peace making, friendship, and working with the poor," she said.
Brittany Alvarez joins fellow Titan alum Katie Pfaff (2018), Knightstown grad Casie Conley (2015) and New Castle Chrysler High School graduate Anita Megha (2010) on the list of women who have represented Henry County as a 500 Festival Princess.
"To be a 500 Festival Princess means you are civic minded and academically driven," Alvarez said. "This is a scholarship program which means each of us had to apply, be interviewed, and show why we love and support our home/college communities. We also get to promote the Festival and all the opportunities from now until race day. It's a beautiful and talented group of women."
Each Princess gets a $1,000 scholarship to assist with educational expenses, made possible by Marlyne Sexton, an Indianapolis philanthropist and president of The Sexton Companies, and the 500 Festival Foundation. They also get to participate in the 500 Festival Leadership Development Program, presented by BKD, which provides various opportunities for personal and professional development experiences
Before Covid-19 changed the world, Princesses like Alvarez would have been able to put together in-person events; previous 500 Festival Princess Conley helped organize a trip to Raintree Square, for example.
This year, 500 Festival is planning virtual events, including the One America 500 Festival Mini-Marathon and Delta Dental Festival 5k going virtual.
"While we were saddened to make this decision, we are still dedicated to providing the spirt of the Festival. Hopefully we'll be able to do more in person events as we continue working through the pandemic," Alvarez said. "With Covid, we are doing everything we can to keep everyone healthy while fostering a positive impact on the state. We are able to do our outreach programs virtually. As much as I'd love to come back to Tri, it's safer for us to be virtual."
Even with new safety protocols in place, her duties as a 500 Festival Princess are very similar to previous years.
"I get to plan outreach programs for classrooms where I can read with kids and educate them on the different aspects of the Festival. We promote health and wellness within these programs since we have marathons for all ages too. I'm hoping to do programs in Henry County and South Bend for schools and work for homeless shelters," she said.
Although Alvarez hasn't been able to meet her 32 fellow Festival Princesses in person, they do Zoom meals and movie watches just to get to know each other and celebrate their accomplishments.
"I'm so honored to represent Henry County and Indiana. It's truly a once in a lifetime opportunity and I'm so thankful to have been selected," Alvarez said. "This pandemic has been challenging for everyone and, as a Festival Princess, I hope I can make some magic happen and brighten peoples days."
Her last comment was a simple thank you to Tri for doing the Titan 500 when she was in elementary school.
"Since then, I've loved the Indianapolis 500 and the Festival. I loved it so much I got to sing at the 100th running. It's been an incredible journey so far and I hope to bring the spirit and legacy of the 500 Festival and race to Henry County."