Residents at The Waters of New Castle love getting mail. And thanks to their pen pals, there's a lot to wait for.
It's all part of a program called Teer, short of "volunteer."
Teer is the brainchild of college students Chris Stein, Rami Daas and Marcus Franco.
"Teer is a pen-pal service that connects isolated seniors in retirement homes to high school and college students," Stein explained. "It was created on April 2nd, 2020 as a website to send thank you letters to local doctors and nurses. We started it amid the Covid-19 outbreak to show our doctors/nurses our appreciation. After over 100 letter submissions in a few days, we decided to make the website permanent. Since then, we have shifted our focus to isolated seniors.
"We saw an area that needed our help, and we had the means to do so, so we did what we needed to," he said.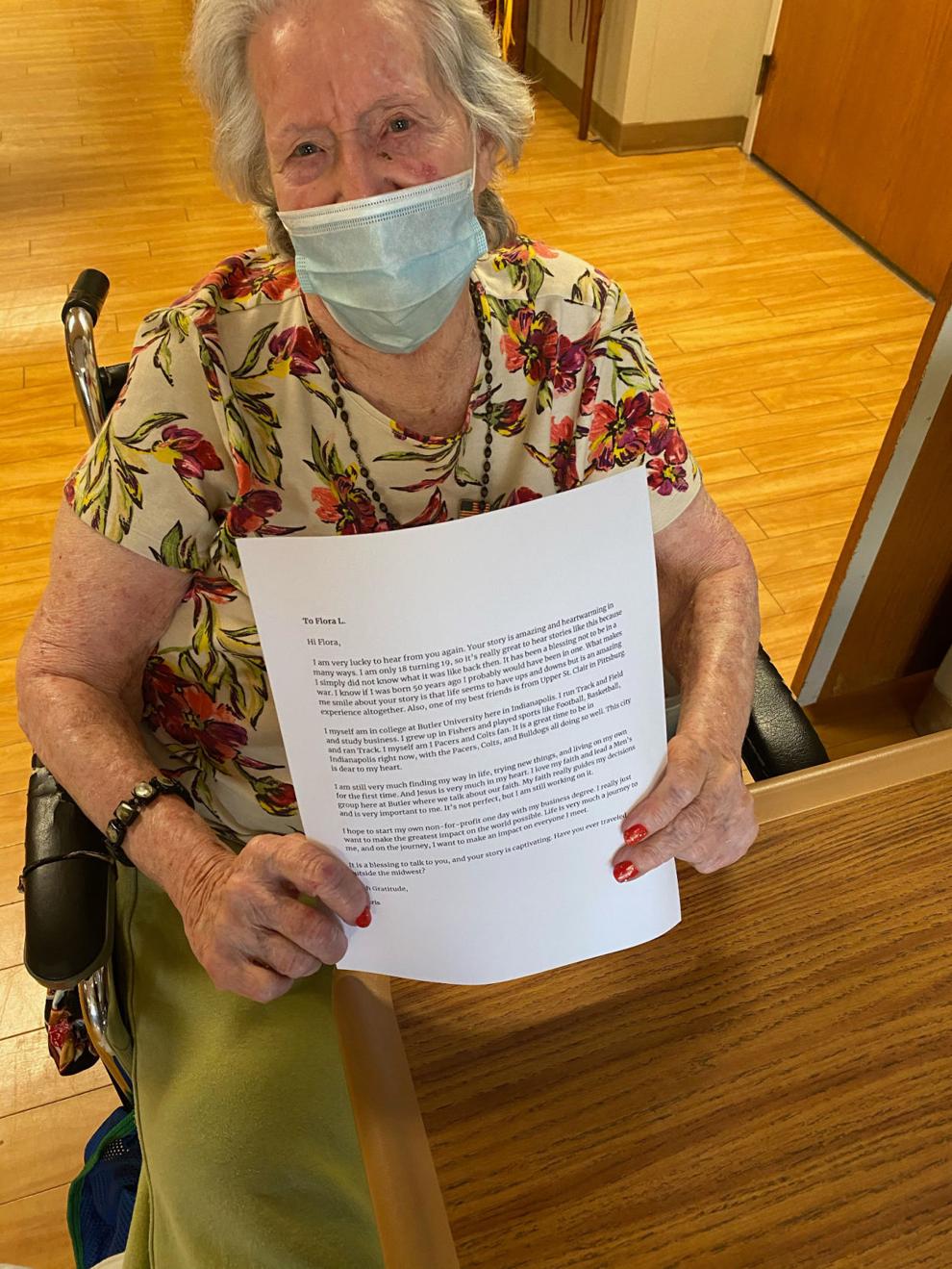 Stein contacted The Waters in December at a time when visitation and social/communal activities were still restricted in the facility to protect residents from the virus.
"While our resident's love one to one time with our staff, this was a new and exciting thing to be able to offer," said Kari Alcorn, administration at The Waters. "Although we have opened back up for visitation now, our residents are still enjoying this program and looking forward to it each week."
Stein provided The Waters staff with a list of questions to ask residents that wished to participate in the program. They completed the questionnaires and got them back to Stein. He then paired each resident up with a pen pal.
And the letters started flowing from there.
Everything takes place virtually, even if the seniors don't have email.
Alcorn types their letters to the Teer group, which then distributes them to the volunteers on his end. They try to send letters back and forth each week.
"Teer is the first program of its kind that really bridges the gap between young and old," Stein said. "Teer gathers messages from high school and college students via text and relays those messages to the seniors via a physical letter. The senior can then write a message back either handwritten or typed. It makes the process easy for the volunteer and engaging for the senior."
They started with five residents.
"We are now up to 11!" Alcorn said.
Some of The Waters residents can write there own letters. Others are helped by the staff activities department.
All of them are eager to get their replies and start their next letters.
"Our residents love to share their life experiences with their pen pals while getting to know their pen pals in return," Alcorn said. "This has brought on so much joy and excitement in a rather trying time for all."
The creation of Teer
Stein, Daas and Franco all attended Hamilton Southeastern High School in Hamilton County.
"We did a variety of things. I played football and was a part of the National Honors Society. Rami was president of our class, and Marcus was in DECA," Stein said. "We were all very involved in our community."
One night, they got together at Daas's house and had the idea for Teer.
"We wanted to create a website that was easy for volunteers to use, and the name just really stuck," Stein said. "We created and shared it, and our community welcomed us with open arms."
Chris Stein is a first-year student at Butler University studying Economics. He also runs for the Men's Track and Field team.
Rami Daas is also a first-year here at Butler studying biology and is a realtor for ExP reality.
Marcus Franco is a first-year at Ivy Tech studying Computer Science and has participated in computer science competitions at Stanford and UC San Diego.
Daas and Franco have been involved in humanitarian efforts for the last year or so outside of Teer. Every so often they create care packages full of food and supplies and give them to the homeless around downtown Indianapolis, Stein said.
Franco has also created different humanitarian programs that have entered and placed into Standford University's Hackathon competition.
"I have volunteered through several programs around Indianapolis, but Teer is my first personal initiative," Stein told The Courier-Times.
Team up with Teer
Stein said his mother is his inspiration for the Teer program.
"She ran her own senior care company a few years back. Her compassion for the elderly, along with the growing need for a program like Teer, inspired Teer's shift to focusing on retirement homes," he said.
The Waters is the first senior home Teer has tried writing to. Stein said the recommendation came from Ken Pflumm, a former employee at Infinity Health Care Management.
"He has helped us very much with this process especially with uncovering the issue of senior loneliness amid Covid-19," Stein said. "Although, the home has been magnificently good to us and we consider ourselves lucky to do this with them."
Teer is expanding into other senior homes after a trial run with The Waters.
"This summer we expect a large number of seniors added to the program, so applicants will be needed," Stein said. "We accept all applicants, but the majority of our applicants are high school and college students. Really, if you have a big heart and want to help, Teer is for you."
Volunteers are encouraged to send 5 or more messages over the course of a couple of months. This creates a personal and lasting relationship with a senior despite not seeing them face to face.
Stein said Teer focuses on building relationships rather than receiving a single letter.
"Seniors LOVE talking to young people. Multiple studies have shown it, and I have seen it first-hand," he said. "Plus, letter sending is the most familiar way of communication for most of the seniors- it's what they grew up with. It is very therapeutic for them."
As their website says, "Go change, go love, go teer."