About a year ago, New Castle Parks Superintendent Mike Bergum realized the picnic tables needed some help. The paint was chipping and some tables were so damaged, people couldn't even use them.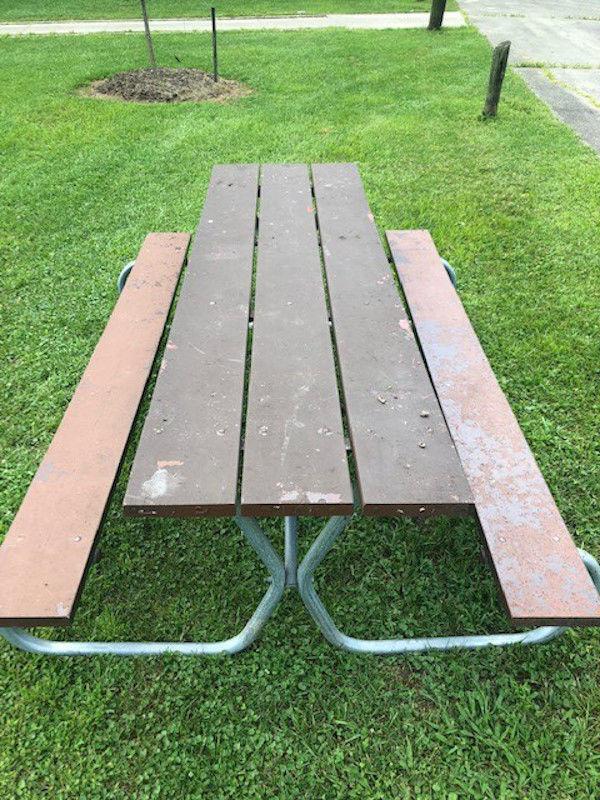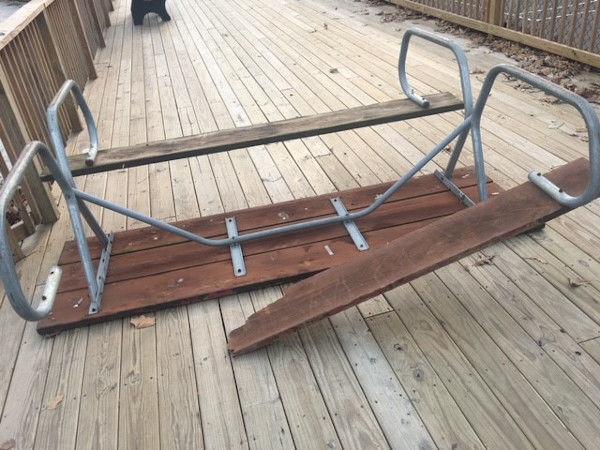 "They showed signs of destruction, wear and tear, and vandalism," he said. "The thought was either fix them or buy new ones. Since budgets are tight, we looked into what it would take to refurbish the tables."
Park employees pulled 20 different tables from the city parks. They repaired broken seats and sanded down the old paint.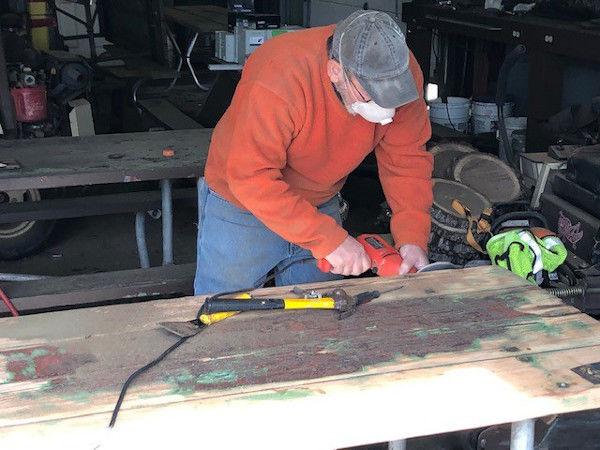 "Come to find out that after a lot of time, energy and elbow grease, the refurbished picnic tables still had life in them!"
The renovated tables were now a blank canvas. It was time for a paint job.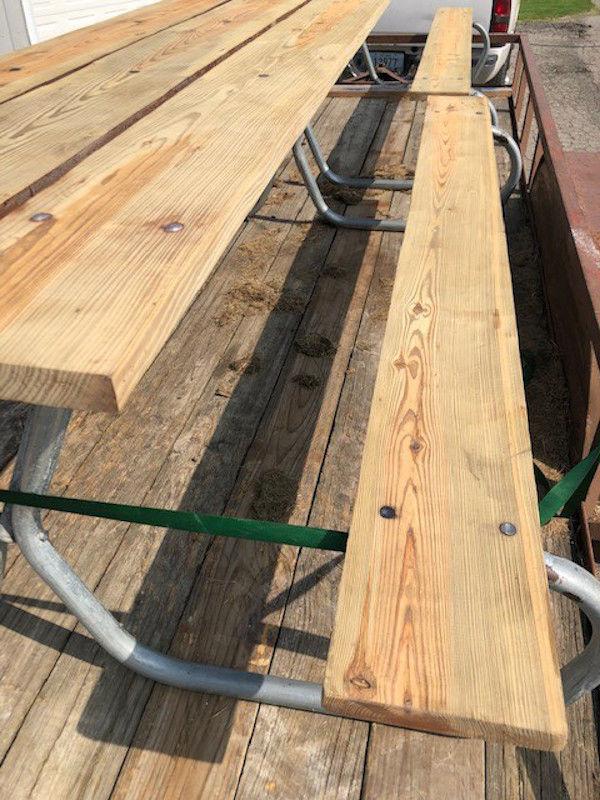 "It was obvious that a splash of color here and a design there would accomplish the goals of the project," Bergum said.
Rather than just pour on some paint and call it a day, he enlisted the help of the New Castle community to give these tables new life.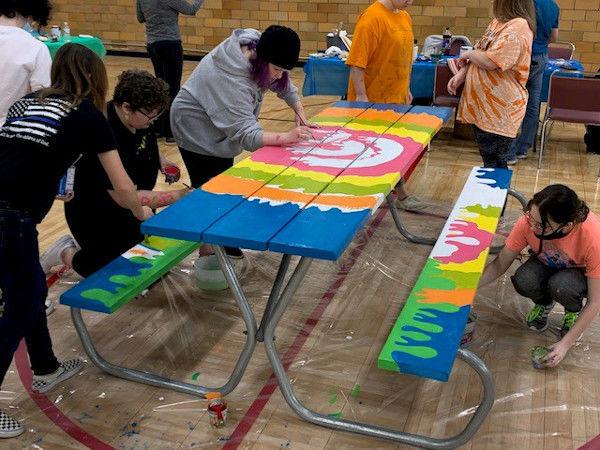 Bergum asked local groups, clubs and artful individuals to put their marks on the tables.
He hoped the Picnic Table Project would help enhance the parks while also helping people feel some sense of ownership for these areas. With more hands involved, there is more pride in the work. He also hoped to cut down on vandalism since people would see each unique table as "theirs" and try to protect it.
Bergum hosted a "paint party" in the New Castle Armory on April 11.
Artistic ability didn't matter, as long as the painters had creativity and a plan.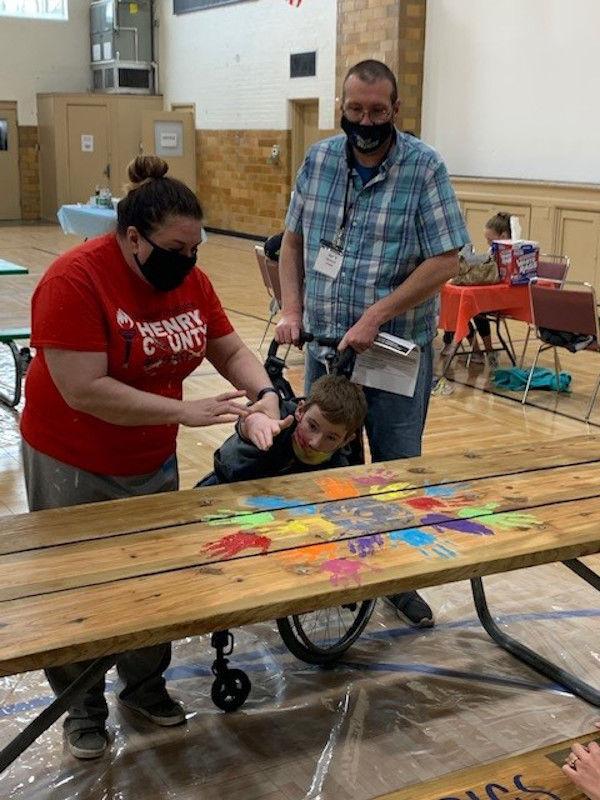 Park Board member Sandy Scott attended the all day event, brush in hand.
"I was fortunate to be a part of the 'painting party' with the New Castle High School Baseball team and the collaborative help of Mrs. Shumaker, the boys former middle school art teacher," Scott said.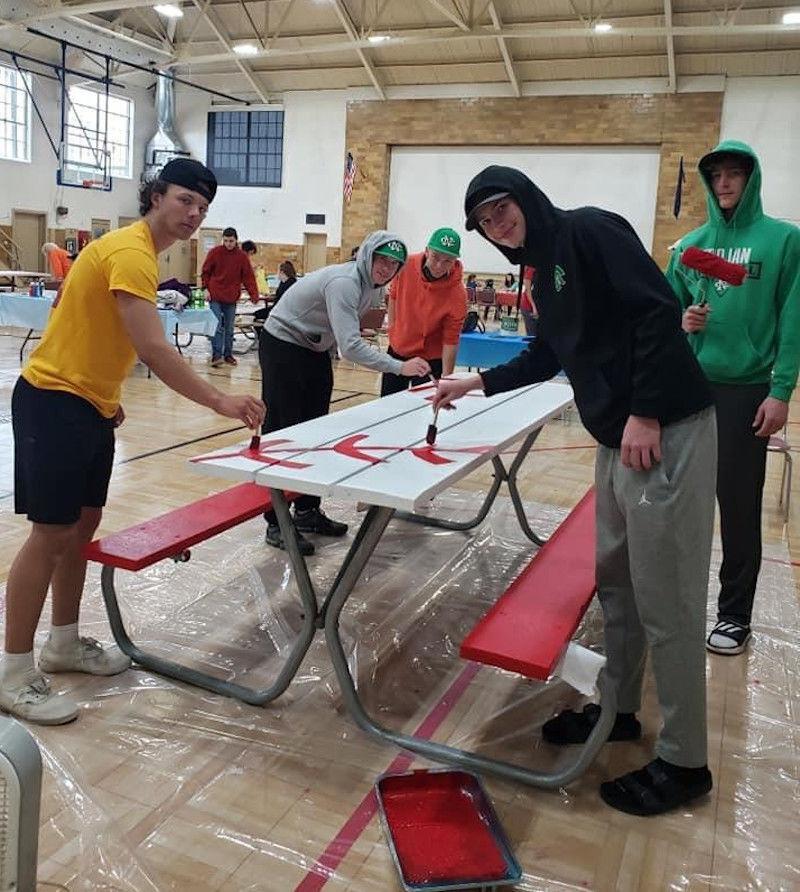 She said the baseball team was driven by their desire to give back to the community that has supported them since their Little League days. More than showing off their RBIs and catching line drives, the Trojans were able to showcase their hidden art talent that day.
'They will have a sense of pride in the future when they see this table at the park and recall a time when they wanted to be a part of something bigger than themselves," Scott said. "With over eight groups participating that day, it was fun listening to all the individual stories that went into each and every table."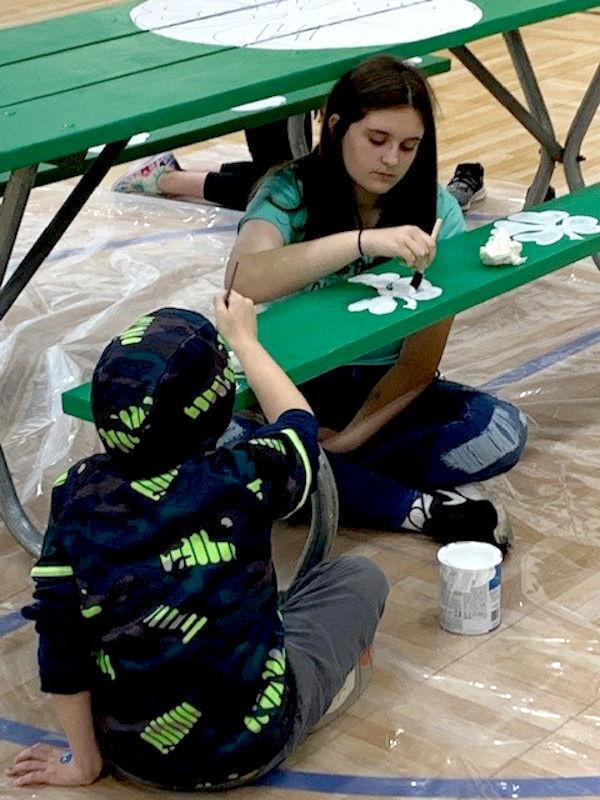 On behalf of the entire park board, Board President Patty Broyles thanked Bergum, the park employees and especially the community volunteers for making the Picnic Table Project such a success.
"After seeing the completed picnic tables, you could tell each one had its own story. They were all amazing and I hope they put a smile on your face like they did mine," Broyles said. "We are all so blessed to be a part of such a strong community."
Bergum agreed that each table had a story to tell. As the tables are re-installed in the open-air shelters, The Courier-Times will share those stories with our readers.
"The project was a tremendous success and I can't wait to place these masterpieces back into the community," Bergum said.