The New Castle Choir department has had to deal with a lot of change since the pandemic started a year ago.
But they have been working through it and have been preparing just like they would if it was normal.
New Castle Vocal Director of Music Matthew Hurst said the choir department has stayed busy this year, even if they have been working "under radio silence" since the competitive season started.
"We've been very busy. We're still doing everything we normally do," Hurst said. "We just haven't been as open to the public, just like athletics, with only a certain number of spectators and not being able to widely publicize it."
New Castle has a large choir department with 14 different choir groups,.
"It's been an added challenge to say the least with the space between our singers as well as the masks that have to be worn as well, but the kids are handling it with respect and class as well as putting in the effort to stay committed to choir and they are doing it well," he said.
New Castle High School's jazz choir, Red Hot Blues, has participated in two competitions so far this season. They won Grand Champion this past Saturday at DeKalb High School and finished runner-up Pendleton High School in January.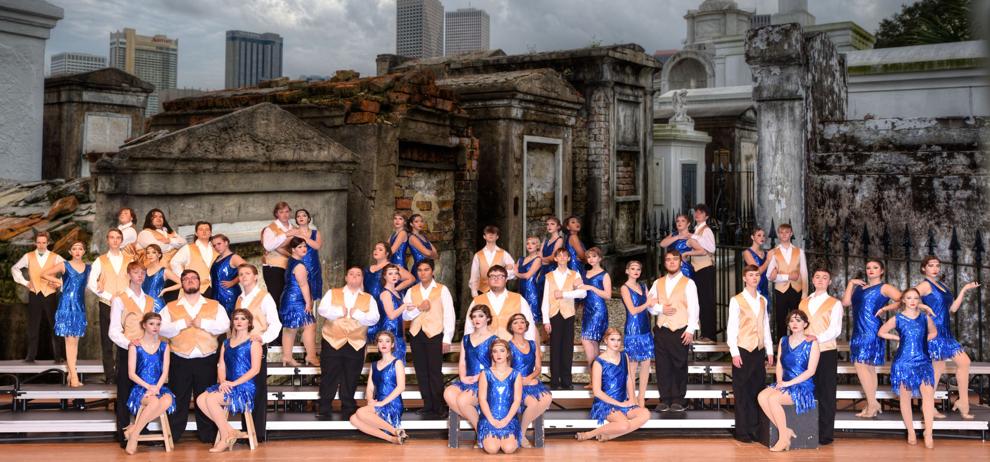 "The theme is called 'Bewitched on the Bayou,'" Hurst explained. "It's a New Orleans theme that includes songs from Disney's 'Princess and The Frog' as well as 'Thriller' by Michael Jackson, and 'House of The Rising Sun' and 'Superstition' by Stevie Wonder to name a few."
Before the school year started, the directors of the program were trying to decide what to do with the choir season. It takes a lot of money and work and hours of preparation to put on these events.
"We decided to bank on hope and the hope was that the kids would be able to perform," Hurst said, "and we're very happy that we have been able to compete at competitions around the state so far this year."
There are two other competitions for the Red Hot Blues choir group and they are both in the month of March. The first one is March 5 at Avon High School and the other is March 13 at Garret High School. More information can be found on the Red Hot Blues Facebook page, https://www.facebook.com/NCRedHotBlues.
There have ways to livestream these events from home, unfortunately there isn't a consistent cost. The first competition RHB went to was $10 to stream it, and the last competition they went to was free to watch online.
Hurst has seen the impact choir has had on the teens' lives.
"Depression has been a big thing in the music department, and having choir practices has been able to keep the kids focused and active, instead of sitting at home," he said. "During virtual learning, we held choir practices virtually and had a blast with it.
"Even if we wouldn't have had our competitions, it would have been worth it," Hurst added. "It impacts the kids in so many ways and to me as an educator that's more important than the nine wins we have this year. Just to see the kids fighting off that depression that they often encounter when they are at home and isolated is what really makes me happy."