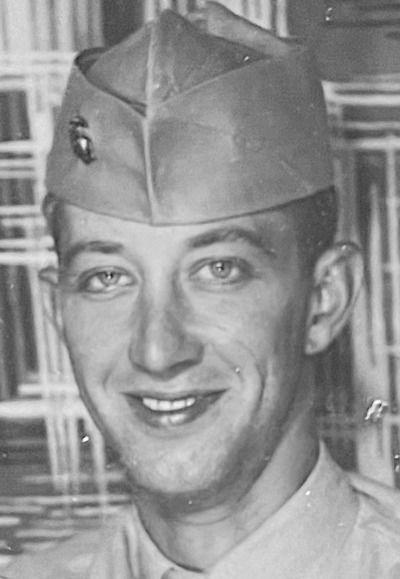 Arnold Dee Bridgeman, 89, of New Castle, IN, formerly of Monticello, KY, passed away on February 7, 2021.
Arnold was born on October 2, 1931 to the late Bessie Bridgeman Alexander and Estil Koger. In addition to his parents, Arnold proceeded in death, his wife of 65 years, Jean Bridgeman and brother Billy Joe (Shirley) Bridgeman and sister Junior Faye Bridgeman.
Arnold served in the US Marine Corps and was employed at Chrysler corporation. Arnold kept himself busy by traveling, working on things in his garage, helping his family, friends, and neighbors. He especially enjoyed spending time with the people he loved and traveling to Kentucky to be with family. He touched many lives in his 89 years and will be remembered most of all for his kind heart. Arnold always found the good in every person and made many friends whom he loved dearly.
He is survived by his 2 sons Robert Bridgeman and Danny (Elizabeth) Bridgeman of New Castle, IN; 7 grandchildren, Bobbie Bridgeman, Rachel Bridgeman, Crystal (Ryan) Neal, Daniel Bridgeman, Sean Bridgeman, Lily Bridgeman, and Amelia Bridgeman; 5 great grandchildren, Mackenzie Bridgeman, Amarie Bridgeman, Brooklyn Neal, Savannah Neal, and Ryan Neal; along with a host of family and friends who mourn his passing.