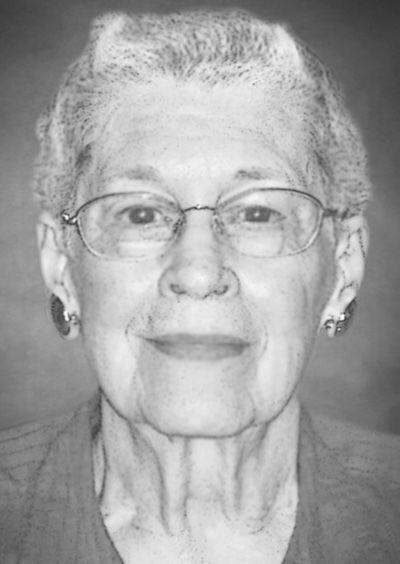 Beverly Kay Wilkinson passed away peacefully in her sleep in the early hours of Saturday, January 10th, 2021.
Beverly was born January 20, 1937 during the great Blizzard of 1937, in Mount Summit, Henry County, Indiana. She was born in the family home because it was impossible to travel to the local hospital in New Castle, Indiana. The doctor was unable to attend the birth due to the winter storm as well. She was the daughter of Wallace Montgomery and Mary Louisa Montgomery. Her parents divorced soon after her birth and Mary Louisa married Harold Ratcliff, who formally adopted Beverly in 1940, when she became Beverly Kay Ratcliff.
Beverly attended New Castle High School, graduating in 1954. She met the love of her life, Jerry D. Wilkinson in High School and they were married on June 25th, 1955. After starting their family in New Castle they moved first to Wabash, Indiana and then to Jamestown, New York and then in 1973 moved to Evansville, Indiana. Beverly has lived in Evansville ever since. She has been a member of many local organizations, including Civitan, Inglefield HomeEc and a long lived local Bunco group.
For many years Beverly was the smiling person at the information desk at the then Welborn Clinic downtown. She was once described as the "mother hen" of the clinic. When asked a few years ago what her proudest achievement was she replied that it was raising three college educated sons ...
Beverly is survived by son, James M. Wilkinson of Evansville; son Gregory Scott Wilkinson of Portland Oregon; son Bruce Alan Wilkinson (Lauren) of Greenville, South Carolina; grandson Timothy Wilkinson (Lindsay Kay) and grandson Matthew Wilkinson; sister-in-law Ellen Jane Peden and nephew John Peden. One of her happiest moments was discovering in 1994 that her biological father Wallace Montgomery had four additional children with whom she has been reunited with ever since. She is survived by three half siblings, Karen Boling (Eddie); Barbara Wills; and Bob Montgomery (Connie) along with their families.
Beverly was preceded in death by her loving husband of 47 years, Jerry D. Wilkinson, biological father Wallace Montgomery, mother Mary Louisa Ratcliff; adoptive father Harold Ratcliff; and half sister Norma Montgomery Buechler.
Beverly asked that there not be a funeral service due to the current COVID concerns. She asks her many friends to pause and remember her and then be kind to the people around them. She will be buried next to her husband Jerry at South Mounds Cemetery in New Castle, Indiana.
The family would like to thank the many health care workers who provided kind and compassionate care during her six and a half year battle with cancer. We offer special thanks to Dr Christopher Braden and the amazing staff at the Deaconess Chancellor Center.