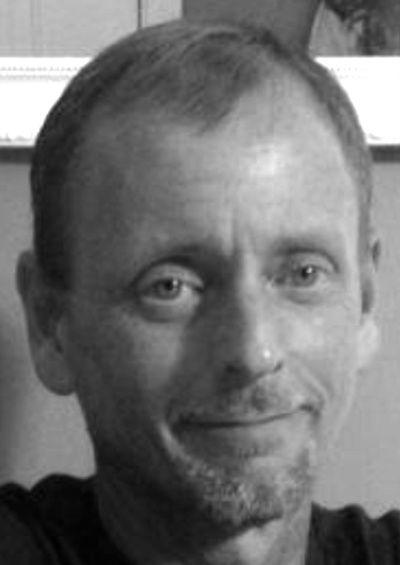 June 21, 1965- April 8, 2021
Bradley Todd Allen, a 1984 graduate of New Castle Chrysler High School, earned his teaching degree at Ball State University. He taught secondary elementary students at Christian Park Elementary, Indianapolis where he introduced each of his assigned classes ,for the past thirty years, to the Indianapolis Motor Speedway by chaperoning yearly field trips to the track on Carburetion Day. Brad was an avid race fan and had not missed an Indianapolis 500 race since attending his first race at the age of three years old. Brad also competed in BMX racing and go-karting winning numerous trophies and championships.
Brad loved music and concerts, and converted many young students, members of family, friends, and even his sons' friends to follow the groups that he enjoyed. Brad's passions proved contagious to all who loved him ... and that would be the sum of all his acquaintances.
Left to carry on his passions and take him along in their hearts to upcoming races, concerts, and various adventures are his loving wife, two sons, other family members, devoted friends, and former students.
Bradley Todd married Angela Lea Branham, the love of his life and notable match made in heaven, on February 17, 1990. They have two sons, Austin Reid Allen, and Parker Harrison Allen.
He is survived by his parents, Norman Buddy (Bud) and Betty Sue Cashdollar Allen (Susie), a brother Gregory Wayne Allen (wife Lori) all of New Castle, Indiana and his paternal grandmother, June Allen Bayley of Anderson, along with numerous aunts, uncles, nieces, nephews, and cousins.
Loved ones that helped show the path and welcomed him to his heavenly home are his paternal grandfather Norman B. Allen,and maternal grandparents, Harry Dewitt ( Deacon) and Lola Cashdollar. Brad will also be missed by his cat, Charlie, Rocky Raccoon that he fed nightly, and the scores of ducks that rushed from his pond when Brad rattled the feeding pail.
Bradley Todd Allen has taken the checkered flag, "I have fought the good fight, I have finished the race, I have kept the faith. Now there is in store for me the crown of righteousness." 2 Timothy 4:7-8.
A Memorial Service will be held on Saturday, May 1, 2021 at 4:00 PM at First Baptist Church Family Life Center, 709 S. Memorial Dr. New Castle, IN, with Pastor Jerry Ingalls officiating. The family asks that all attendees wear a face mask and practice social distancing.