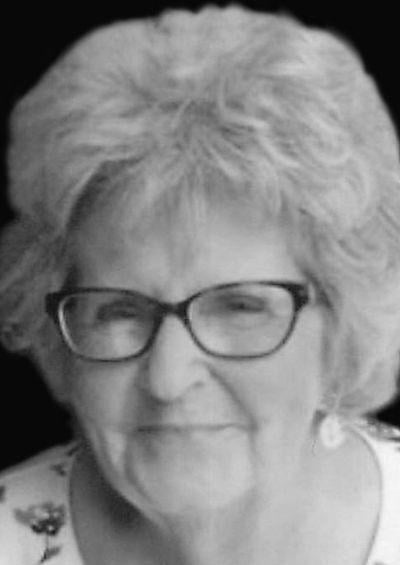 Donna L. Jarvis, 91, of New Castle, went home to be with the Lord on the afternoon of Friday, April 23, 2021 at Heritage House of New Castle.
She was born on October 21, 1929 to Merritt and Mabel (Mayer) Jenkins in Richmond, Indiana.
Donna had worked at the Henry County Hospital as an aide and Fennell's Advertising and Cake Shop where she taught candy classes. In her later years, she worked at her daughter and son-in-law's Subway's and was referred to by many who loved her as Subway Grandma. Donna was active in Scouting and PTA's and a long-time member of the First Baptist Church.
Donna loved helping others and spending time with family and friends. She liked to cook, read and make candy. She loved to watch her grandchildren and great-grandchildren play sports and loved talking with people coming into Subway. Donna was a loving wife, mother and grandmother.
Those left to cherish Donna's memory include three children, Tom (Dottie) Jarvis of Destin, FL, Sandy (Bill) Maple of New Castle, and Michael (Michelle) Jarvis of Leesburg, FL; a daughter-in- law, Sharon Jarvis of New Smyrna, FL; grandchildren, Todd (Tammy) Jarvis of Destin, FL, Stephanie (Jerry) Holman of Ormond Beach, FL, Brandon (Julie) Coers of Middletown, Brook (Chad) Smith of New Castle, Rob Maple of Anderson, and Shane (Mikki) Maple of Middletown; great-grandchildren, Justin Jarvis of Dallas, TX, Jeremy Jarvis of Destin, FL, Hannah Holmon of Ormond Beach, FL, Rachel Coers, Middletown, Evan Coers of Middletown, Taylor Smith of New Castle, Clayton Smith of New Castle, Zachary Maple of North Carolina, Bailee Maple of Williams, IN, Madison Maple of Mitchell, and Caden Maple of Middletown; a sister-in-law, Donita Jarvis of New Castle, and several nieces and nephews.
She was preceded in death by her husband of 69 years, James Kenneth "Kenny" Jarvis in 2015, and by a son, Steve Jarvis in 2017, and a sister, Maxine Routzahn.
Funeral services will be held at 2:00 pm Monday, May 3, 2021 at Sproles Family Funeral Home with Pastors Jerry Ingalls and Ken Durham officiating. Burial will be held privately at a later date.
Friends may from 11:00 am – 2:00 pm Monday at the funeral home.
The Sproles family and staff are honored to serve the family of Donna L. Jarvis.