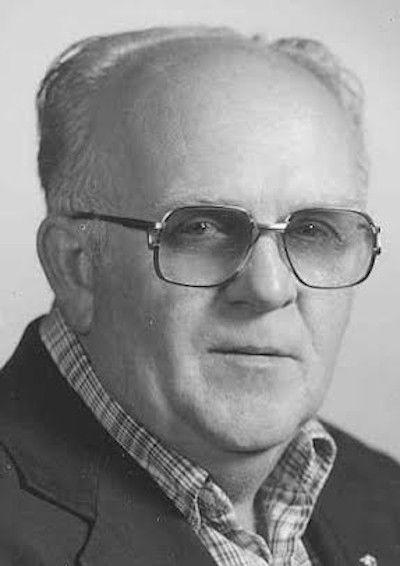 George Marlin Magee, 81, of Knightstown, passed away Thursday, December 31, 2020 at his residence. He was born September 21, 1939 in Rush County a son of Merrill "Bill" and Elsie Katherine (Blackburn) Magee.
George retired from the U.S. Air Force at Davis Monthan Air Force Base in Tucson, AZ after 20 years of service. He was a Master Sergeant at the time of his retirement. A highlight of his career was working on President Eisenhower's Air Force One and then as an air propeller technician crew member of the Presidential fleet under President Johnson and President Nixon. He received a Presidential commendation for designing a pulley tool to remove frozen propellers.
He retired from the Knightstown Soldiers and Sailors Children's Home in 1999 as a steam plant maintenance operator. He managed the Knightstown Tavern for many years. He was also Commander of the New Castle American Legion for three years and then finance officer. George was a member of the Murat Shrine, VFW, Blue Lodge and enjoyed working on cars and Karaoke. He was an EMT for Butchers and Estells Ambulance Service. He also served with the Knightstown Volunteer Fire Department for several years. In earlier years, he had served on the Knightstown Town Board.
He is survived by his wife, Sue Magee; children, Melinda Magee, Elizabeth Katherine Magee and George Michael Magee; siblings, Karen (Joe) Renfro, Michael (Pamela) Magee, James (Gus) Magee; brother-in-law, Mark A. (Vicky) Denton; and several nieces and nephews.
In addition to his parents, he was preceded in death by a son, George Michael Magee; a daughter, Melissa Magee; siblings, Esther Magee, Stan Magee, Juanita Magee, Dick Magee, Francie Magee, Charles "Chuck" Lee Magee, and Phyllis Mayberry.
Services will be at 11:00 AM Friday, January 15, 2021 at Hinsey-Brown Funeral Service Knightstown Chapel with Mark Herbkersman officiating. Burial will follow in Glen Cove Cemetery. Military honors will be conducted by contingents of the U.S. Air Force and the New Castle VFW and American Legion. Visitation will be from 5-9 PM Thursday, January 14th.
Due to Covid-19 and the governor's mandate, face coverings will be required.
Memorial contributions may be made to the New Castle American Legion, 419 New York Avenue, New Castle, IN 47362. Condolences and memories of George may be shared at www.hinsey-brown.com.