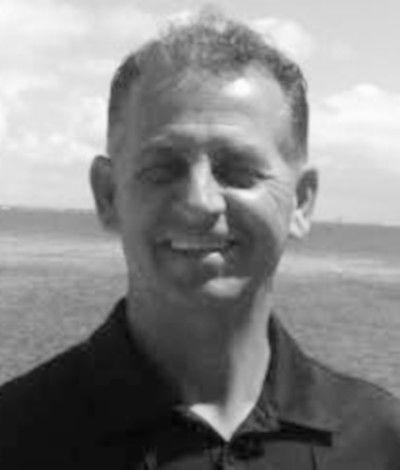 Jay Donald Ammerman, 60, left his earthly body and went to be with his Lord and Savior on February 11, 2021 at his home in Oldsmar, Florida. Jay was born January 8, 1961 and was raised in Spiceland, IN. He had been a resident of Hancock County.
Jay worked, primarily, in fence and timber but his passion was coaching and teaching our youth. He coached at Tri High, New Castle, Greenfield, New Palestine, Warren Central and was an ISHAA referee. Jay and his wife of 36 years, Sandy, opened two different Under 21 Clubs for youth to hang out in New Castle in the 1980's. In 2004, Jay and family moved to Clearwater, Florida where Jay continued with his fence business, coaching and teaching.
After his health declined, Jay and Sandy started their Glimpse of Heaven Ministry, having followers all over the world. Jay enjoyed waking up and posting his message each day. Jay loved Jesus! He strived to help others and said it was his mission from God to save all those he knew or met and teach them God's word and give their hearts to Jesus. Jay ended each call or visit with "It's never goodbye, it's 'see me at the gate either here or in Heaven.' If Jay told you he would pray for you, he did several times a day.
Jay was a sports fanatic. He followed his boys, Jaysun and Jaycob, through school. As well as, the Pittsburgh Steelers, the Pittsburgh Pirates and the UCF Knights. Whatever Jay did, he gave 110 percent.
Jay leaves behind, to cherish his memory, his wife, Sandy G. (Denney) Ammerman, two sons Jaysun L. Ammerman, Oldsmar, FL, Jaycob (Merika) Ammerman, Orlando, FL; his father, Ronnie Ammerman, Spiceland; brother, Robert L. Ammerman, sister, Lana Ammerman-White, both of New Castle; two nieces, Ali White and Macy White, both of New Castle; his father and mother in law, Orville and Margie Denney of New Castle. Several brothers and sisters in law, aunts, uncles and cousins, nieces and nephews. Jay was preceded in death by his mother, Laurabel Hagerman Ammerman, grandparents, J. Don and Ruth Hagerman, Gene and Mary Lois Ammerman.
Funeral service for Jay will be at 12 noon Saturday, February 20, 2021 at South Memorial Drive Church of God, 3800 S. Memorial Drive, New Castle, with Josh Silvers presiding. Burial will follow in Rich Square Church Cemetery, 5685 S. CR 250E, Straughn, IN. Friends may call Friday, February 19 from 4 to 7 p.m. at the church . Memorial contributions may be made to Glimpse of Heaven Ministry, payable to Sandy G. Ammerman, container will be available at the church.
Josh Silvers and the staff at Seals Funeral Home are honored to serve his family during this time.
The Ammerman Family wishes to thank Pat Bogue and Kevin Brown and Staff of Hinsey-Brown Funeral Home for their gracious assistance during this time.