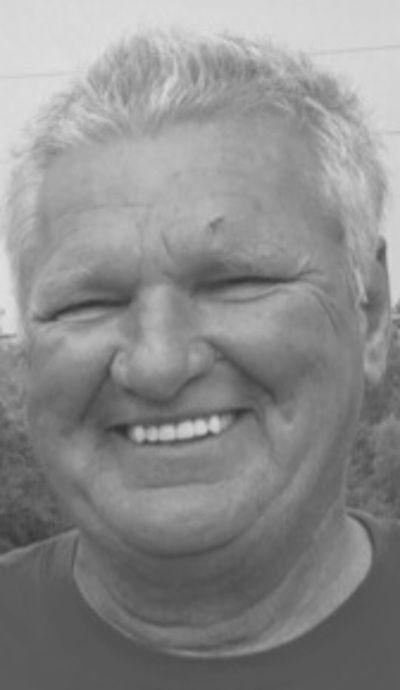 John Daniel (Danny) Stockton, Sr., passed away March 28, 2021 doing one of his favorite things, playing basketball. He was born June 15, 1955, the middle of nine kids to Jesse and Margaret Stockton.
He served in the Army from July through September of 1973. He retired from the Maintenance Department at New Castle Schools in November of 2017 after 38 years of service. He presently was working as a part-time groundskeeper at Westwood Golf Club. It was said, "that we couldn't go anywhere that he hadn't played basketball with or was related to someone!" He was known and loved by all.
He is survived by his wife, Christy (Martin) Stockton; his sons, John Daniel, Jr (JD) Stockton (Chasity West) of New Castle, USAF Senior Airman Wes (Kylee) Martin of Oklahoma; grandkids, Mykah Bertram and Alyssa Scott; two sisters, Penny Lee and Mary Hopkins; three brothers, Eddie Stockton of Kentucky, Gary Stockton of Florida, Jack Stockton of New Castle.
He was preceded in death by his parents; his first wife, Mary Stockton; a son, Todd Stockton; two brothers and a sister.
In lieu of flowers, please feel free to make a donation to the Indiana Donor Network or enjoy a game of basketball or a round of golf in memory of John. The Stockton family would like to say a special heartfelt thank you to all the Mooreland gentlemen who were on the scene and did so much to try and help John. You all meant the world to him and the family.
Friends may call 2:00 – 8:00 p.m., Monday, April 5, 2021 at Macer-Hall-Marcum and Moffitt Funeral Home, 2011 East Broad Street, New Castle. Services will be held 11:00 a.m., Tuesday, April 6, 2021 at the funeral home with Pastor Jeff Jaco and Mark Thompson officiating. Funeral directors and staff are honored to serve the Stockton family. Online condolences may be made at www.macerhall.com.