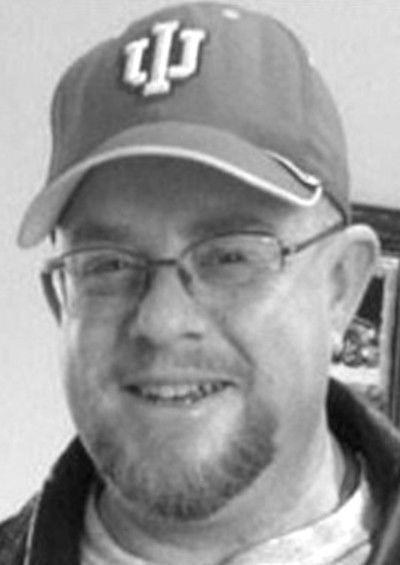 Keith Robert Stum, 49, resident of Middletown passed away April 19, 2021 at his residence near Middletown. He was born July 13, 1971 in Anderson, the son of Philip Robert and Patricia Kay Masters Stum. He was a 1989 graduate of Shenandoah High School, 1994 graduate of Ball State University and later earned an accounting degree from Ivy Tech. He worked as a DJ at several radio stations over the years. He was employed at Continuum in Anderson.
He was one of the biggest sports fans you will ever know. His knowledge was impressive -his ability to rattle off statistics of players, teams both college and professional was remarkable. He was an avid Indiana University basketball fan and loved watching the Cincinnati Reds.
He is survived by his parents, Bob and Pat Stum of Middletown, sister Krista (Chris) Bennett of Ft. Wayne, step children: Christopher, Stephanie, Raymond, and Bradley Shingle, niece Alexis Bennett of Ft. Wayne, nephews Hudson Bennett of Portland, OR, and Drew Bennett of Ft. Wayne.
He was preceded in death by his maternal and paternal grandparents, 3 uncles and 1 aunt.
A private family service will be held on Monday which will be live streamed beginning at 12:55 PM at www.ballardandsons.com for family and friends. Burial will be at Miller Cemetery, Middletown. Memorials may be made to the Upper Fall Creek Church of the Brethren at PO Box 214, Middletown, IN 47356.