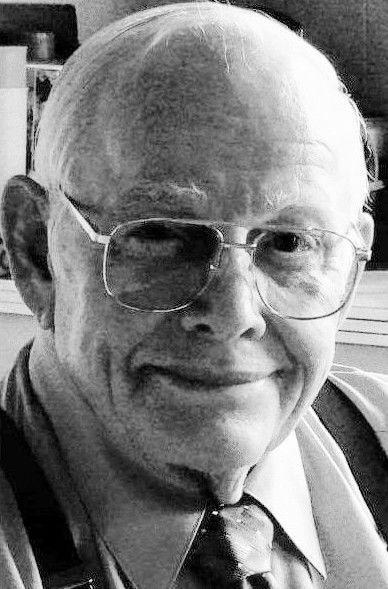 Lowell Wayne Bennett, 88 of Springport, passed away on February 15, 2021 at his residence. He was born on November 19, 1932 in Anderson to the late Lowell and Anna (Deneve) Bennett.
Lowell graduated from Anderson High School and served his country in the U.S. Army during the Korean Conflict. He retired from Delco Remy in 1994 as a Machine Operator after 46 years of service, and also did farming. He enjoyed making wine from the grapes that he raised, hunting, fishing and especially spending time with his grandkids.
Lowell moved from Anderson to Springport to farm in 1962. He lived in a home that was built in 1860. He raised mostly Hereford cattle and drove Oliver tractors where he planted beans, corn and alfalfa. He raised three kids that achieved their Hoosier Farming Degree with the FFA.
He is survived by his children, Floyd (Marta) Bennett of Noblesville, Cheri Sturgeon of Monticello; grandchildren, Dawn (Greg) Semmler, Floyd A. (Jodie) Bennett, Amber (Rick) Pryor, Christina (Tommy) Lyons, Brittany (Tony) Sturgeon, Courtney (Tim) Riefel, Shelby (Anthony) Sturgeon; sister, Lois Ann (David) Taylor; several great grandchildren; four great great-grandchildren and several nieces and nephews.
Lowell was preceded in death by his parents; wife, Nancy (Kirchner) Bennett; son, Kevin Bennett and a brother, Gene Bennett.
Services will be held on Tuesday at 10:00 am at Brown-Butz-Diedring Funeral Service & Crematory, 515 E. 53rd St., Anderson, IN 46013 with burial at Anderson Memorial Park Cemetery.
Visitation will be held on Monday from 4:00 to 7:00 pm at the funeral home.
Due to Covid19 mandates, all guests are required to wear face masks and practice social distancing.
You may post online condolences at www.brownbutzdie dring.com.