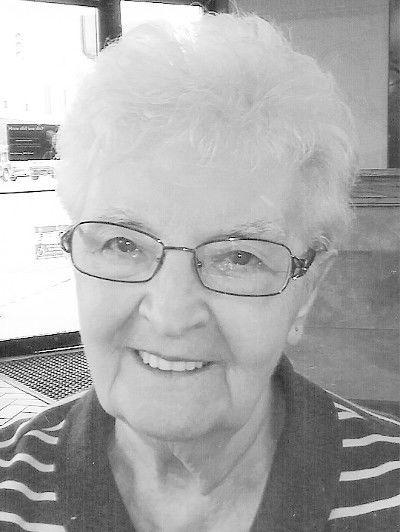 Norma L. (Snodgress) Beavers, 86, of Kennard, was rewarded for her devoted faith in Jesus as she passed from this life on July 24, 2020. She was born on April 20, 1934 in Henry County to the late Howard and Dorothy (Bailey) Snodgress. She was a graduate of Kennard High School in 1952. Later that year, on August 3, she married John R. Beavers who preceded her in death on March 15, 2004.
Norma was a homemaker, a loving wife of 52 years, a devoted mother and the "coolest" grandma. While she worked several part-time jobs throughout her life, her main priorities were her love for the Lord and her family. She enjoyed cooking, baking, sewing, serving others and playing the piano. She was always thrilled when her home was filled with her family. She was a generous friend, a kind-hearted neighbor, and a committed member of Kennard Friends Church, where she served as treasurer and was the pianist for nearly 50 years. Her faithfulness to Jesus, her family and others will forever provide comfort and joy
She is survived by her children: Joe (Norene) Beavers of Ft. Wayne, Shelly (Lou) Herchenroeder of Westfield, Kim (Paul) Nicholson of Greentown; grandchildren: Kristin Beavers, Caitlin (Brian) Faus, Nick (Melissa) Herchenroeder, Kasey Hercheneroeder, and Mark Herchenroeder; great-grandchildren: Bryson, Brody, Blakely, Phoebe, Benaiah, and one foster great-grandchild; siblings: Phil (Nancy) Snodgress, Judy (Jim-deceased) Thurman, and Myrna (Doug) Reeves; and several nieces and nephews.,
She was preceded in death by her parents and husband, John Robert Beavers.
Services will be held on Wednesday, July 29, at 12:30 pm at Kennard Friends Church, 102 Broad St., Kennard, IN 47351. Burial will be at Glen Cove Cemetery, Knightstown.
Visitation will be on Wednesday from 10 a.m. to 12 p.m. at the church.
In lieu of flowers, memorial contributions may be made to Kennard Friends Church, 102 Broad St., Kennard, IN 47351.
Masks will be required in accordance with the current state mandate.
The family wishes to express their heartfelt appreciation to Surburban Hospice for their excellent care and support as well as thankfulness to those who provided assistance at Century Fields and Century Villa in Greentown, Indiana.
You may post online condolences at www.condoand stpierre.com.