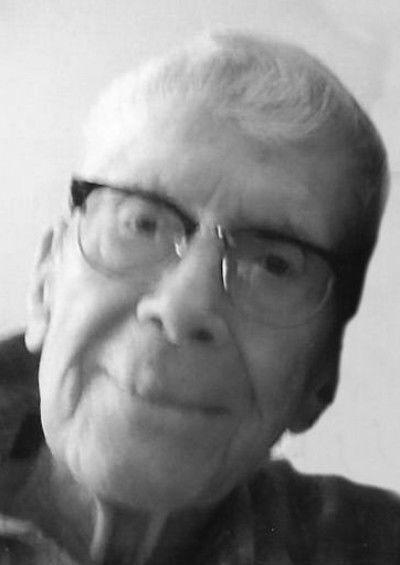 Ottie Cummings, Jr, 92, of New Castle passed away Monday, March 29, 2021 at his residence. He was born April 24, 1928 in Jamestown, Kentucky to the late Ottie, Sr. and Bertha (Wells) Cummings.
Ottie served in the United States Air Force, being stationed in Guam, Hawaii and Texas. He retired from General Motors as a Machine Repairman following 34 ½ years of employment. He was a jack of all trades and could fix anything that was in need of repair. He enjoyed woodworking, working in his garden, reading, including Reader's Digest and National Geographic. Ottie loved studying the Bible and the history of WWI and WWII. He was a longtime member of the North Side Church of God, where he served as the Sunday School Superintendent and on the Board of Trustees. Ottie was also a member of the New Castle Masonic Lodge #91.
Survivors include his wife of nearly 70 years, Mae Dean Cummings; children, Joan (Ronnie) Cargile of New Castle and Jeff (Gail) Cummings of New Castle; grandchildren, Scott (Dalice) Cargile, January (Joe) New, Cindi (Bryan) Rottinghaus and Jason (Casey) Ellis; several great grandchildren & great great grandchildren; brother, Lowell (Jerlene) Cummings of Russell County, Kentucky; and several nieces, nephews & cousins.
In addition to his parents, he was preceded in death by brothers, William Cummings, Quinton Cummings and Warren Cummings; and twin sisters at birth.
Services will be 1:00 p.m. Saturday, April 3, 2021 at Hinsey-Brown Funeral Service in New Castle with Elwood Evans & Phil Brown officiating. Burial will follow in South Mound Cemetery, West Lawn Addition. Visitation will be from 11:00 a.m. until time of services Saturday at the funeral home. Military honors will be conducted by contingents from the U.S. Air Force, American Legion and VFW. Memorial contributions may be given to the American Cancer Society, 5635 W. 96 th St, Suite 100, Indianapolis, IN 46278 or North Side Church of God, 927 N 14 th St., New Castle, IN 47362. Due to COVID-19 and the governor's mandate face coverings are required. You may express condolences or share a memory of Ottie at www.hinsey-brown.com.