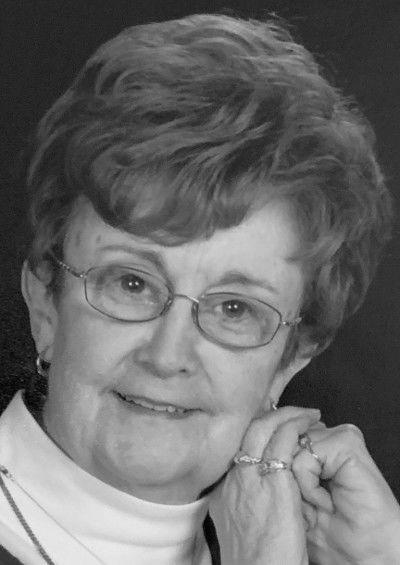 Sylvia L. (Whaley) Delay died peacefully at home surrounded by her family on March 31, 2021 in Knightstown at the age of 80.
Sylvia was born on June 21, 1940 in Dunbarton, SC to Winton L. and Leola Whaley. She had 2 brothers, W.L. Whaley and William Whaley.
She enjoyed working at Ameriana Savings & Loan with her dear friends, Darlene Foster, Sue Masters and Lisa Holder.
Sylvia was passionate about her cross stitching and won multiple awards at both the Rush County Fair and Indiana State Fair including Grand Champion on one of her largest projects. She also liked to play Bingo, read books, mow her lawn and knit. Her family and friends loved her cooking and especially her homemade black raspberry jelly, applesauce and chicken and noodles. She will be remembered for her bossy, loving way she kept her family in line. Sylvia was a member of Psi Iota Xi Sorority and Center Christian Church.
She is survived by her husband, Jerry H. Delay whom she married on June 14, 1986. Together they blended 7 children, Al "Buddy" (Terri) Grimm of McCordsville, Sharon Grimm-Baker of Fishers, Cindy (John) Edwards of Carmel, Robert "Bob" Grimm of Tampa, FL, Michael (Sylvia) Delay of Lutz, FL, Jeri Lyn (Mark) McCorkle of Milroy, and Heather (Howard, III) Woods of McCordsville; 12 grandchildren; 4 great grandchildren; her brother, William; and several nephews, nieces and cousins.
She is preceded in death by her parents, former husband of 26 years, Al C. Grimm, Jr.; brother, W. L.; and in-laws, Raymond and Goldie Delay.
Services will be at 11:00 AM Tuesday, April 6, 2021 at Hinsey-Brown Funeral Service Knightstown Chapel with Pastor Bill Worrell officiating. Burial will follow in Glen Cove Cemetery. Visitation will be from 4-8 PM Monday.
Memorial contributions may be made to Our Hospice of South Central Indiana, 946 E Main Street, Greensburg, IN 47240 or Center Christian Church, 9112 N 50 W, Knightstown, IN 46148. Condolences and memories of Sylvia may be shared at www.hinsey-brown.com.