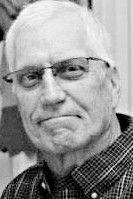 Terrill "Terry" David Furnish, 71, resident of the Middletown/Daleville area, passed away March 22, 2021 at IU Ball Memorial Hospital. He was born in New Castle, June 9, 1949, the son of Thomas and Nellie Mae Smith Furnish.
He was a 1967 graduate of Middletown High School and was self employed with his wife at TMF Horse Training.
He had lived his entire life in this area and coached golf and basketball at Shenandoah High School. He was past president of the Palomino Horse Breeders Association of America and a longtime member of the Hoosier Palomino Association.
He was preceded in death by his parents and a brother, David.
Survivors are his wife of over 30 years, Melonie Ruth (Hannan) Furnish of Daleville; 2 children, Ben (Mindy) Furnish of Irwin, PA and Betsy Gilio (Jeffrey) of Erie, CO; grandchildren Jordyn, Noah and Rachel Johnson, Ellissa, Nicholas, and Madelyn Gilio, Mackenzie and Zachary Furnish; 1 brother, T.J. Furnish (Kathy) of Middletown.
Funeral services will be held on Friday, April 2, 2021 at 4 p.m. at the Ballard and Sons Funeral Home, 118 South 5th, Middletown. Friends may call at the funeral home on April 2. 2021 from 2-4 p.m.
Memorials may be made to the PHPA Crisis Fund through the funeral home.
Online Guestbook is available at www.ballardandsons. The service will be live streamed on our website beginning five minutes before the start of the service on Friday.
Indiana State COVID restrictions include social distancing and face coverings within the building.